Kişisel Bakım
Kişisel bakım ürünlerimizle ilgili güncel bilgileri ve alandaki yenilikleri bu sayfada bulabilirsiniz.
Sunduğumuz kapsamlı ham madde ürün portföyümüzün kullanıldığı kozmetik alanları şöyle sıralanabilir:
Cilt bakımı
Saç bakımı
Renkli kozmetik ürünleri
Güneş koruyucu bakım ürünleri
Banyo & Duş
Ter önleyiciler/deodorantlar
Parfümler
Düzenli olarak talep gören, yenilikçi formülasyonlar geliştiriyor ve teknik önerilerimizle size destek oluyoruz.
Ürünlerimiz hakkında daha fazla bilgi edinmek istiyorsanız, ürün programımızı indirebilir ya da aşağıdaki bağlantıya tıklayabilirsiniz.
Hello and welcome to our Universe of Beauty Heroes. The new "Cosmic Care Kit" is a collection of six innovative formulations that will take your self-care routine to a new level. Trend-based and resource-saving, we have developed water-reduced and solid formulations that address existing but also upcoming trends.
From head to toe, there is something for almost every part of the body - whether care products or decorative cosmetics.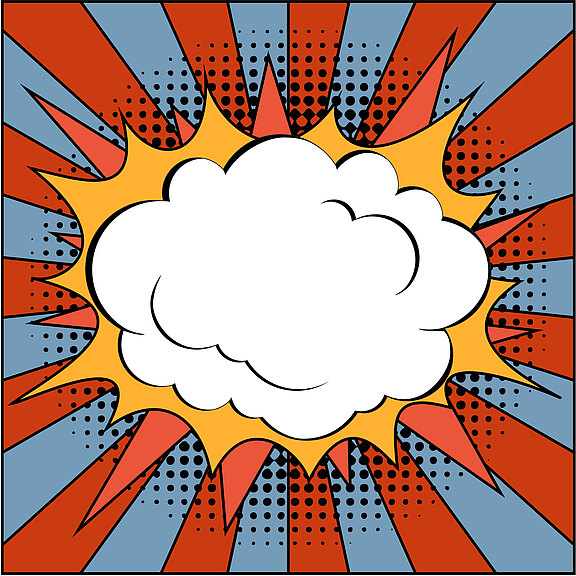 The leave-on Scalp Care Serum scalpXpert cares for the scalp and contains no additional alcohol. Adapted to the pH value of the scalp, the serum is gentle and has a moisturizing and microbiome-friendly effect.
Our Captain Instant is the dirt killer for hands and body. When used with water, the superpowers of this instant tablet are activated: a gentle and creamy foam for a soft and clean skin feeling cleanses the desired body part with a fresh scent.
The water-free Doctor Deo (provides well-being throughout the day. The firm texture leaves no residue and protects the skin from irritation in the applied area. A fresh scent lets all superheroes everyday life without smelling unpleasant.
Well-groomed lips and a POW effect gives the lipstick, our Caring Hero. Applied on the lips, the color resembles the color of the year 2023: VIVAMAGENTA.
Hand in hand with Fantastic Duo. The hand and nail care is suitable as an optimal travel companion due to its single application and also avoids wasting resources.
Nowadays, intimate care is no longer a taboo subject. With Miss Intimate we strengthen the female well-being and give more self-confidence.
Our current kit "Perfect Match" is one of our creative formulation concepts for personalised face care. It contains 3 different face serums, especially designed to meet the skin's individual needs.
The rich oil serum Age Control is the perfect match for skin care, that pampers the skin and prevents signs of aging. It is an anti-age serum with a high purity Bakuchiol, which is a natural and photostable Retinol alternative without side-effects. The nourishing serum is quickly absorbed by the skin and contributes to a young and fresh look.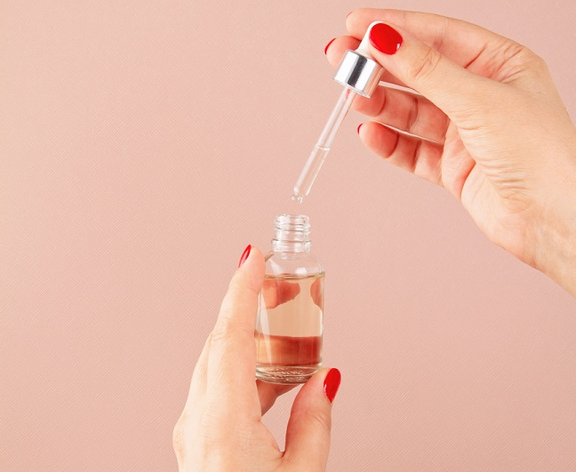 Our Soothing Expert is a light serum enriched with significant/high-quality actives to sooth the skin, contributing to a fresh and moisturised skin feel. The transparent Niacinamide gel with hyaluron and betaine refines the skin's texture, visibly minimizes pores and smoothes fine lines and wrinkles. It boosts a pleasant moisturising effect instantly after application.
Last but not least: the Forever Youngis a moisturising emulsion that indulges the skin without upsetting its flora and prevents exposome-induced skin damage. The face serum with Terminalia Chebula Fruit Extract, which counteracts the aging process of the skin due to its antioxidant effect, is dedicated to middle-aged skin. It supports protection against pollution and blue-light and leaves your skin moisturised and protected.
For more information please download the Perfect Match presentation or one of the individual formulation sheets: Age Control, Soothing Expert, Forever Young.
The name says it all: our latest formulation kit "Beauty Evergreens" translates 10 years of formulation work into 1 box of all-time favourites. The improved formulations pick up current trends and consumer preferences and combine functionality and sustainability. With plenty of natural and upcycled ingredients from resource-saving manufacturing processes, our Beauty Evergreens are in line with clean beauty standards and offer solutions for skin and hair care and color cosmetics.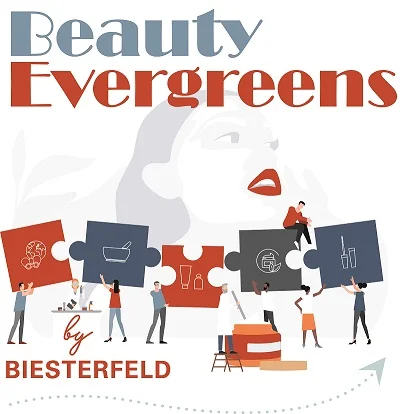 The clarifying clay mask Mask of Choice with a cooling effect soothes blemished and oily skin as well as signs of mascne. The innovative hydrogel technology cools and moisturizes the skin and leaves a mattifying finish.
Our Evergreen Lotion is a regenerating and energizing lotion. The rich to light texture deeply moisturizes the skin leaving you with a super smooth and soft skin feel. Wisely chosen raw materials and upcycled ingredients pamper both your skin and the environment.
Do you like to treat yourself with a gently massage of your feet after a turbulent day or an exhausting workout? Then our criminally good hydrating foot cream Smooth Cream-inal will steal your heart. The quick absorbing formulation not only leaves your feet soft and nourished, it also eliminates bad odours and supports protection against trichophyton species (athlete`s foot).
Our Fresh to Go is a natural deo stick with, AI-free and gender-neutral. The stick provides high endurance and antibacterial protection while leaving a pleasantly dry and hydrated skin feel.
Our nourishing, K-Beauty inspired lip mask Keep- on- Kissing offers deep hydration and skin protection. The long-lasting formulation melts upon application – for soft lips and even softer kisses.
Are you ready for an irresistible eyesight?, try our volumizing, smudge proof mascara Black Beauty. The fibre-technology based creamy and elastic texture is removed as effortlessly as it is applied and coats your lashes in a beautiful and deep black.
The make up remover Leave it all behind effectively and effortlessly cleanses mascara and other products while being mild to skin and eyes. The short INCI-list comes with caring dry oil that provides a smooth skin feel.
Want a joyful and quick start into the day? Then try the gender neutral Happy Hour Happy Shower body and hair wash a try! Thanks to an invigorating scent, the rich and creamy foam pleases the skin and your senses.
Will our Coiffeur`s Favourite also be your favourite? The mild cleansing conditioning shampoo comes with a creamy foam, that leaves your hair naturally soft and can also be used on the body.
The rinse-off Mangolicious Hair hair mask comes as a solid and water-free formulation. It strengthens the hair, makes it easy to comb and controls fly-away. For a healthy shine and truly beautilicious hair!
Download the formulation sheets to learn more: