Compounding
On this page, you will find current information and news about our product range: Plastics additives, either as pure single substances or ready-to-use preparations.
Antioxidants
Light Stabilisers (HALS, UV absorbers)
Antistats and antifog
Flame retardants (halogenated, halogen-free, synergists)
Fluoropolymers
Lubricants (fatty acid amides)
Tackifier
Blowing agents
The technical expertise of our product technologists is available to assist customers in developing additive systems tailored to demand-and each individual application. We have technical sales teams on-site throughout Europe.
Antioxidants
To prevent degradation of plastics when exposed to heat during processing or over their service life, we offer a comprehensive range of primary and secondary antioxidants. Within the portfolio of phenolic and aminic antioxidants, phosphites and thioesters, suitable solutions for virtually all plastics and countless applications are available.
Light Stabilisers
To protect polymers from harmful UV light. We provide a comprehensive range of light stabilisers: UV absorbers transform UV energy into heat and are thus activated before any damage to the plastic can occur. HALS (Hindered Amine Light Stabilisers) on the other hand are radical scavengers and follow a kind of "curative" stabilisation mechanism. Combinations of both offer equal protection at a high level.
Antistats and Antifog
To avoid static charging of plastic surfaces and all other related issues: from dust attraction and stickiness through to spark discharge and waterdrop formation. Our extensive product range of antistats and antifog comprises different chemical classes for a large number of polymeric materials and applications.
Flame Retardants
To prevent or to retard the development and the spread of fire, or at least to provide more time for escaping, we offer a portfolio of flame retardants for all plastic applications. Besides the brominated types, which are most efficient for nearly all applications, we can provide innovative halogen-free systems based on phosphorous, nitrogen and inorganic compounds as well as synergistic products.
Blowing Agents
To reduce weight and costs we offer a complete range of blowing agents. In addition to the most important azodicarbonamide types we have a range of azo-free compounds (OBSH, TSH, microspheres, TSS, 5PT, bicarbonates), which cover all applications, as well as blowing agent activators.
Fluoropolymers
To enhance wear performance and lubricity, to improve release properties and friction for plastics during processing and over their service life. Our fluoropolymer additives are specially designed for PTFE (polytetrafluorethylene), FEP (fluorinated ethylene propylene), PFA (perfluoroalkoxy polymer) and fluorinated mica. The comprehensive product range includes solutions for nearly all plastics.
Slip & Antiblock Additives
To improve processability at film blowing lines, to improve the anti-block properties of finished polyolefin films and to reduce the CoF (coefficient of friction) of plastic surfaces. Erucamide and oleamide are the main external lubs for PE and PP films.
Tackifiers
To adapt the tackifying properties of polyolefin films to many applications, such as silage wrapping, food packaging or surface protection, we provide a broad range of polybutenes with various molecular weights and related properties.
Hot Topic: Water Soluble HALS for PA 6
SaboLight WSPH is the latest innovation in HALS chemistry. This low molecular but oligomeric HALS is fully soluble in water and polyalcohols. In particular, its unlimited water solubility allows on-site introduction of SaboLight WSPH to the polymerisation process of PA 6, simply by dissolving it in the ring-opening water. This results in extremely fine homogenisation, lower dosage and very low VOC contribution with the final polyamide. In order to keep key parameters, such as CEG, AEG, RV, stable an adjustment of the chain-regulating system might be necessary.
Hot Topic: Replacement of Antimony Trioxide (ATO) FR synergist
ATO is the most important synergist for halogen-containing flame retardant systems. Since it is deemed harmful to the environment and health, there is great interest in alternatives. We offer Zinflam ZS and ZHS, which are uncritical inorganic products. They replace ATO in many applications and additionally act as very efficient smoke suppressants. Further innovative systems are under development.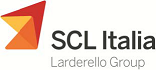 We are experts in speciality chemicals with many years of expertise, passion and commitment. Together we make sure to offer you the best solutions.