Newsroom
What's new at Biesterfeld? In our newsroom, you can find all news and background information about the Biesterfeld Group and our product worlds at a glance. Our event calendar provides you with an overview of the trade fairs and conferences where colleagues from Biesterfeld will be on site.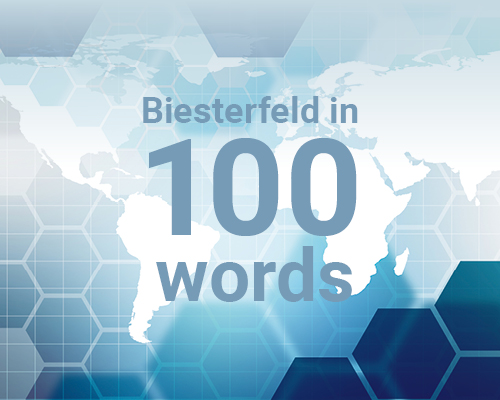 The Biesterfeld Group – a family-owned independent group of companies – has been active as an international trade and service company for 116 years. With an annual turnover of around 1.4 billion euros and over 1060 employees, Biesterfeld is represented at 50+ sites worldwide, serving customers in 120+ countries.
The Biesterfeld Group focuses on sustainable, profitable growth in its four core business divisions: Biesterfeld Plastic is a major distributor of plastics and additives. Biesterfeld Spezialchemie is globally active with products and solutions for speciality chemicals. The youngest business division Biesterfeld Performance Rubber is internationally active as a distributor for the rubber processing.

Biesterfeld Spezialchemie: Extended CF3 product portfolio
In order to provide our customers with the most suitable solutions, we are constantly working to expand our product portfolio.
Biesterfeld Spezialchemie recently extended their partnership with Solvay Fluor expandeding their range of organic fluorinated intermediates. By doing so, we will be able to respond even better to the sustained high demand in the agrochemicals and pharmaceuticals industries.
Please read the press release here.