Executive and Supervisory Board
Dr Stephan Glander – Chief Executive Officer (CEO)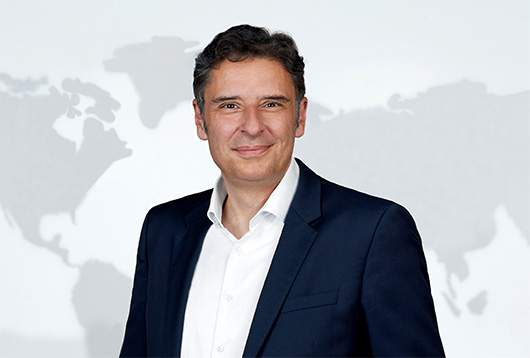 Dr Stephan Glander is CEO of Biesterfeld AG since April 2023.
Dr Glander, who holds a doctorate in chemistry, has many years of experience in top positions in the chemical industry. Before joining Biesterfeld, he was CEO of BYK, a leading global supplier of specialty chemicals and a subsidiary of the Altana Group where Dr Glander was also a member of the Executive Management Committee. Prior to that, he held various management positions at international chemical producers and plastics processors such as Röchling, Quadrant (Mitsubishi Chemicals) and Bayer AG. As a member of the Supervisory Board, Dr. Stephan Glander advises, among others, Franz Haniel & Cie. GmbH, one of the oldest family-owned companies in Germany.
Carsten Harms – Member of the Executive Board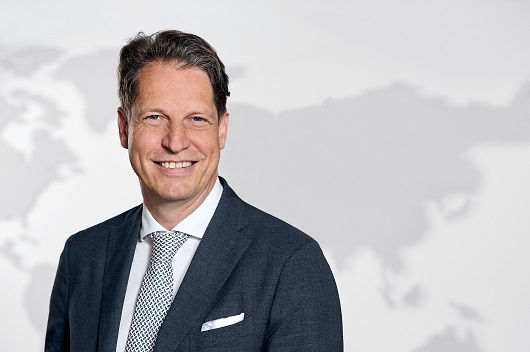 Carsten Harms started his professional career in 1986 as an apprentice in the Biesterfeld Group. After gaining extensive experience abroad in the shoe industry, he returned to the Group in 1993. With increasing responsibility, since 2007 as Spokesman of the Management Board of Biesterfeld Plastic and from 2014 as a member of the Executive Board of the Biesterfeld Group, responsible among other things for the spin-off of Biesterfeld Performance Rubber in 2016 as a division, he is responsible for the strategic development and successful global expansion of both divisions.
Kai Froböse – Chief Financial Officer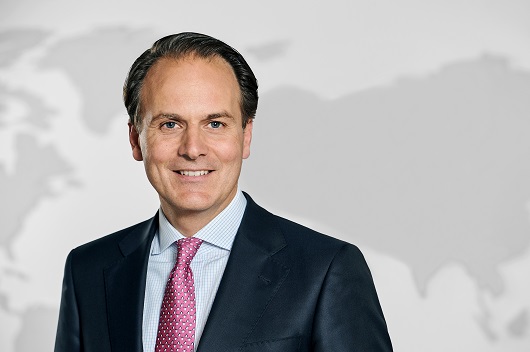 With a university degree as Diplom-Betriebswirt, Kai Froböse has gained more than 17 years of professional experience in logistics companies, wind power and automotive industries. He served in different management functions in the areas of finance, controlling, business development and procurement and gained extensive experience in international corporate structures and family-owned companies. Since July 2020 Kai Froböse is the CFO of the Biesterfeld Group.
Peter Wilkes - Member of the Executive Board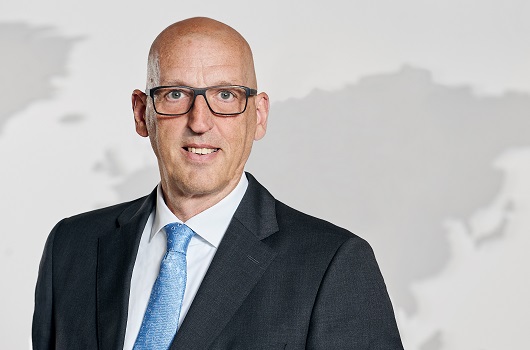 Peter Wilkes holds a degree in economics and a Master of Business Administration from the University of Chicago, USA. He has decades of global experience in management positions in the specialty chemicals industry.vIn 2015, Peter Wilkes joined the management of Biesterfeld Specialty Chemicals and has successfully developed and internationalized the business unit. Since January 2022, Peter Wilkes has been a member of the Executive Board of Biesterfeld AG.
Philip Chew - Member of the Executive Board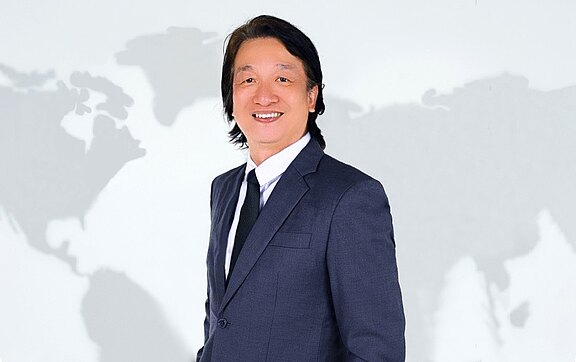 Philip Chew is a graduate polymer chemist and holds a master's degree in international marketing management. He is the founding member of the GME Chemicals group of companies, which has been an integral part of the Biesterfeld Group since October 2021. He brings years of experience in specialty chemicals management and polymer sales, often as a start-up in the ASEAN region. He is the latest addition to the Biesterfeld Executive Board since October 2023.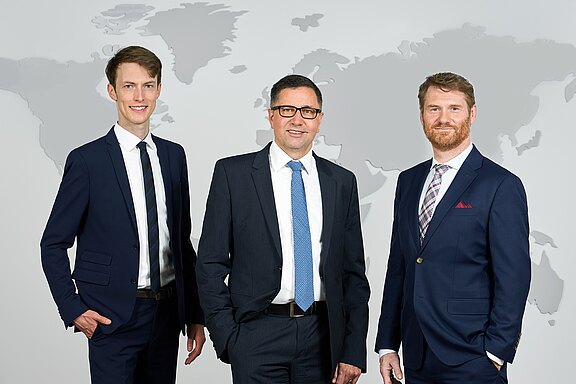 Since January 2022, the Biesterfeld Group has an extended Executive Board. This consists of Dr. Henrik Harms, responsible for Corporate Strategy and Managing Director of b.yond ventures, Christian Buresch, as Managing Director of BIT-SERV responsible for the Group-wide IT, and Stephan Heitkämper, responsible for Human Resources and Legal Affairs (from left to right). The extended Executive Board is intended to bundle Group functions and drive innovations, such as through the establishment of a Digital Innovation Unit.
Supervisory Board of Biesterfeld AG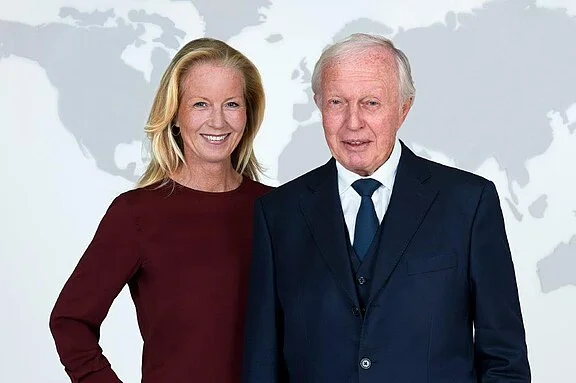 Dirk J. Biesterfeld, Chairman of the Supervisory Board, and his daughter Carola Biesterfeld, Deputy Chairman of the Supervisory Board of the Biesterfeld AG.
Members of the Supervisory Board: (from left to right)
Thomas Borst
Carola Biesterfeld - Deputy Chairman
Christoph Möltgen
Dirk J. Biesterfeld - Chairman of the Supervisory Board
Dr. Jens Kruse
Dr. Matthias Kreysel