PU Catalysts
Dabco®, Polycat®
Product description
Dabco® and Polycat® products from EVONIK are amine and metal based catalysts for Polyurethane (PUR) applications.
Additionally to standard amine catalysts such as TEDA, the product portfolio contains non-emissive amine based catalysts to meet Certipur®, LGA or Oeko-Tex® requirements or to meet OEM emission specifications such as VDA 278. Those catalysts reduce the environmental impact of PUR formulations.
The metal catalysts based on tin and bismuth accelerate the polyol-isocyanate reaction and provide a fast curing of non-foam formulations.
Potassium catalysts and amine based trimerization catalysts are designed for the production of polyisocyanurate foam in rigid foams and to control the rise profile of the foam.
The product portfolio is extended by processing aids such as powder stabilizers, antioxidants or blocking agents to meet specific customer requirements in their production process.
Types of PU foam are flexible slabstock, flexible moulded, rigid lamination, spray foam or shoe sole systems. Non-cellular applications are elastomers, coatings, adhesives, sealants or cast resins.
Besides our catalysts we also offer stabilizers and emulsifiers from EVONIK for PUR formulations.
Supplier

Tradename(s)
Dabco®, Polycat®
Country availability
Austria, Belarus, Bosnia and Herzegovina, Bulgaria, Croatia, Czech Republic, Estonia, Germany, Hungary, Latvia, Lithuania, Montenegro, Poland, Romania, Russia, Serbia, Slovakia, Slovenia, Switzerland
Other products from Evonik portfolio
Epoxy Modifiers
Amine Chain Extenders
Defoamers & Deaerators
Contact person
Henning Hermann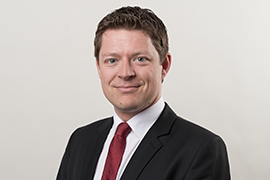 Marketing Manager CASE
Show phone number
Send E-Mail