INEOS LDPE
Product description
The LDPE grade range from INEOS Olefins & Polymers varies from standard homopolymers to EBA (Ethylene Butyl Acrylate) copolymers and ionomers. MFR range from 0,3 to 22 g/10min. These materials are used in a wide selection of applications, including:
oStretch hoods
oCollation shrinkwrap
oLamination film
oConsumer packaging
oCompounding
oInjection molding
oWire&Cable
LDPE is made in Cologne, Germany and Bamble, Norway using autoclave technology. These materials (particularly the low melt index grades) show better toughness, higher sealing strength and range, and better holing resistance in shrink film than similar LDPE grades from tubular plants.
Supplier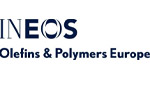 Country availability
Austria, Belgium, Croatia, Cyprus, Czech Republic, France, Germany, Greece, Hungary, Italy, Luxembourg, Macedonia, Netherlands, Poland, Portugal, Slovakia, Slovenia, Spain, Switzerland
Other products from INEOS Polyolefins portfolio
HDPE - High density Polyethylene
PP - Polypropylene Powders
PP - Organoleptic Polypropylene
Contact person