Defoamers & Deaerators
Surfynol®, Airase®
Product description
Among the names Surfynol® and Airase® EVONIK carries a wide range of defoamers and deaerators for aqueous systems. Depending on the demands on the additive in the final formulation (shear stability, long term stability, compatibility, surface quality) the right additives can be found to address micro and macrofoam.
The products range from defoamers based on organic oil and silicone, via siloxane based deaerators, right down to the unique molecular defoamers.
One highlight is a range of products called Airase® SSDL (Structured Siloxanes Defoamer Line). These are seven well-matched siloxane defoamers - a kit that makes it easy for users to find the right defoamer for their demand.
Fields of application are for example automotive coatings, wood coatings, emulsion paints, printing inks, adhesives and cleaners.
| Product | Type | Description |
| --- | --- | --- |
| Surfynol® AD01 | Molecular | A 100% active molecular defoamer and nonionic wetting agent |
| Surfynol® MD-20 | Molecular | A nonionic organic defoamer and deaerator |
| Surfynol® DF-110 | Molecular | A powerful, siloxane-free, acetylenic diol based defoamer. Available in different carrier solvents |
| Surfynol® DF-178 | Siloxane / molecular | A formulated siloxane based defoamer and deaerator |
| Airase® 5700 | SSDL | Formulated for the incorporation in let-downs. It has the best compatibility in the SSDL range |
| Airase® 5600 | SSDL | For the incorporation in let-downs. Excellent balance of effective defoaming and film compatibility |
| Airase® 5500 | SSDL | Can be incorporated in the grind or be used as a let-down defoamer |
| Airase® 5400 | SSDL | Is designed for applications where strong defoaming is required. Better compatibility than Airase® 5300 |
| Airase® 5300 | SSDL | Is designed for applications where strong defoaming is required (e.g. high pigment content) |
| Airase® 5200 | SSDL | Provides excellent long term defoaming. Better compatibility than Airase® 5100 |
| Airase® 5100 | SSDL | The strongest defoamer of the SSDL series. Formulated for high viscous and highly filled formulations |
| Airase® 5355 | Siloxane | A siloxane based grind stage defoamer with broad food contact compliances |
| Airase® 5655 | Siloxane | A siloxane based letdown stage defoamer with broad food contact compliances |
| Airase® 8070 | Siloxane | A proprietary formulated modified siloxane deaerator for airless/airmix applications |
| Surfynol® DF-62 | Siloxane | A shear stable defoamer with balance of fast foam knockdown and persistancy |
| Surfynol® DF-58 | Siloxane | A shear stable defoamer for strong foam control in industrial coatings |
| Surfynol® DF-695 | Siloxane | A silicone emulsion defoamer for pigment grinds |
| Surfynol® DF-37 | Organic oil | A formulated organic defoamer for both macrofoam and microfoam control |
| Surfynol® DF-220 | Organic oil | A very shear stable, oil based defoamer |
| Airase® 4500 | Organic oil | An organic oil defoamer with global food contact approval (mineral oil free) |
| Airase® 4655 | Organic oil | A more compatible organic oil defoamer for direct food contact (mineral oil free) |
Supplier

Tradename(s)
Surfynol®, Airase®
Country availability
Austria, Bosnia and Herzegovina, Bulgaria, Croatia, Czech Republic, Germany, Hungary, Montenegro, Netherlands, Poland, Romania, Russia, Serbia, Slovakia, Slovenia, Switzerland, Turkey
Other products from Evonik portfolio
PU Catalysts
Dispersants
Epoxy Curing Agents
Contact person
Kathrin Schmitt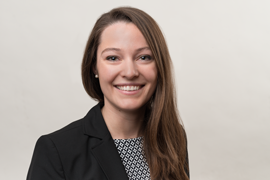 Product Manager CASE
Show phone number
Send E-Mail