Amine Chain Extenders
Versalink®
Product description
The Versalink® P-products from our supplier EVONIK are oligomeric, liquid, toxicologically harmless diamine curing agents for reactive polyurethane, polyurea and epoxy systems.
Versalink® P-1000, P-650 and P-250 are able to improve the high temperature performance, abrasion resistance, tear resistance, shrinkage characteristics and the adhesion of the final formulation. By mixing these types, the properties can be achieved in the desired expression.
Applications are casting compounds, elastomers, coatings, adhesives and sealants and polyurea spray systems.
Supplier

Tradename(s)
Versalink®
Country availability
Austria, Bulgaria, Croatia, Czech Republic, Germany, Hungary, Netherlands, Poland, Romania, Russia, Serbia, Slovakia, Slovenia, Switzerland, Turkey
Other products from Evonik portfolio
Dispersants
Epoxy Modifiers
Defoamers & Deaerators
Contact person
Henning Hermann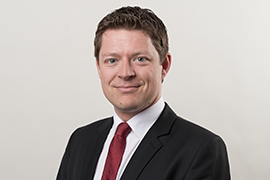 Market Manager CASE
Show phone number
Send E-Mail