01.02.2018 | Biesterfeld Plastic GmbH
Christophe Cario appointed General Manager of Biesterfeld France SARL
Biesterfeld France SARL has appointed Christophe Cario as General Manager France. As of January 1, 2018, he has taken over the operational and administrative responsibilities of the French subsidiary of Biesterfeld Plastic.
Christophe Cario (44) has several years of experience in the plastics distribution business. Over a 20-year career, Cario has gained extensive experience in sales, purchasing, product marketing and business development in leading international distribution companies. His level of responsibility steadily progressed; today, Cario is an experienced professional with expertise in driving growth and business development.
Carsten Harms, member of the Executive Board and Managing Director of Biesterfeld Plastic, says: "In Christophe Cario we have found a very experienced manager for our team who knows to create added value for our suppliers and customers. With his profound technical and commercial experience and his personality, he fits perfectly with our requirements and our company culture."
Christophe Cario is delighted with his new role: "It is very exciting to join Biesterfeld France, one of the market leaders in plastics distribution in France, with strong sales partnerships and a high level of technology-based expertise. I look forward to working with a team of dedicated and inspired people. To bring our customers with a high level service, to continue developing our product portfolio in France, and to drive sustainable success for our company."
Christophe Cario, General Manager Biesterfeld France SARL
Contact person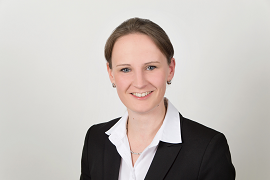 Janina Handelsmann
Corporate Communications Specialist
Show phone number
Send E-Mail