25.09.2017 | Biesterfeld Spezialchemie GmbH
Biesterfeld Spezialchemie to complete integration of Schütz & Co.
Biesterfeld Spezialchemie is set to complete the integration of distributor Schütz & Co. (GmbH & Co. KG) which it acquired in 2016, through a process of accrual (Anwachsung in German law). With effect from 1 October 2017, the business activities of Schütz & Co. will now be fully integrated into the pharmaceuticals and personal care market segments of Biesterfeld Spezialchemie, including for legal purposes.
Its subsidiary Schütz & Co. specialises in the customer-tailored distribution of active pharmaceutical ingredients and excipients. The company is a highly qualified partner to major manufacturers and global leaders in the pharmaceuticals and cosmetics industry, and provides the ideal adjunct to Biesterfeld's core competencies. The acquisition has enabled the parent company to expand its service and product portfolio for the pharmaceutical and personal care industry and to continue to focus on specialities and solutions for its customers.
"We have integrated Schütz & Co. efficiently into Biesterfeld Spezialchemie over the past year. The process went very smoothly thanks to our shared strategic approach and solution-oriented customer philosophy," said Peter Wilkes, Managing Director of Biesterfeld Spezialchemie. "This accrual completes the integration process and marks the start of our shared journey into the future. While the name Schütz & Co. will no longer be visible in the market, its high standards of quality, industry expertise and high product and service standards will live on in Biesterfeld."
Contact person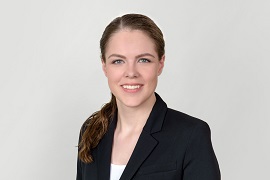 Manuela Nehrke
Corporate Communications Specialist
Show phone number
Send E-Mail