08.10.2019 | Biesterfeld Spezialchemie GmbH
Biesterfeld and Paxymer AB extend their partnership for halogen-free flame retardants on the European market
Biesterfeld is expanding its partnership with the Swedish company Paxymer AB to sell halogen-free flame retardants not only in Germany but now also in Austria, Switzerland, Belgium, the Netherlands, Spain, Portugal, France, Italy, the Czech Republic, Slovakia, Hungary, Poland, the Baltics, Ukraine and Turkey. The products are known under the trade name Paxymer® and are used primarily by the manufacturers of compounds and masterbatches as well as in the plastics processing industry.
Paxymer® flame retardant systems are based on functional polymers and have been specially developed for polyolefin-based plastics. In case of fire, Paxymer® triggers an endothermic cross-linking reaction which facilitates char formation, reduces smoke density and toxicity and also the heat release rate. Thanks to its effectiveness as an anti-dripping agent, Paxymer® enables a lower concentration of halogen-free flame retardants to be used and improves the mechanical properties of the base polymer. The flame retardants offered are easy to process and are compatible with UV stabilisers and other conventional additives. They are used as halogen-free flame-retardant synergists for polyolefin-based applications.
,,Paxymer® flame retardants are halogen-free and environmentally friendly. There are no restrictions on how they can be handled, transported or applied," stated Dr. Peter Kumpf, Polymer Additives Market Development Manager at Biesterfeld Spezialchemie. "By offering this extensive range of halogen-free flame retardants, we bring a benefit to our customers who are increasingly looking for sustainability and safety."
Amit Paul, Managing Director at Paxymer AB added: "We are continuously developing this new generation of flame retardants to meet the requirements of our customers. With Biesterfeld, we have a strong and supportive partner at our side that can position our product portfolio to best effect in the market. We're looking forward to working together."
About Paxymer
Paxymer AB is an innovative Swedish company producing its unique synergistic technology for halogen-free flame retardants for polyolefin materials. All their products are halogen free and based on functional polymers. Paxymer AB presented at the two last AMI shows and was featured in the Compounding World review article on flame retardants last year.
"We see that our technology is bridging the gap between halogenated and halogen free." says Amit Paul "Typically the objection with going halogen-free is that the dosage is too high which makes the products too expensive and also influence the mechanical properties too much. Our synergist lets you formulate to achieve you fire rating with lower total loading of halogen free flame retardant."

Product contact for Biesterfeld:
Dr. Peter Kumpf
Ferdinandstraße 41
20095 Hamburg
Phone: +49 40 32008-354
p.kumpf@biesterfeld.com

Contact person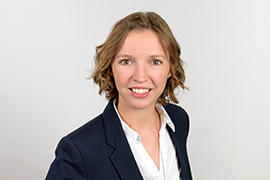 Henrike Riemann
Corporate Communications Specialist
Show phone number
Send E-Mail