Alkyl Ether Carboxylate
AKYPO®
Product description
The AKYPO® products offer a wide range of secondary surfactants with excellent tolerance against hard water. Depending on the carbon chain length and the ethoxylation degree the products show characteristic application properties.
AKYPO® LF grades, with a chain length from C4 to C8, are low foaming surfactants with high dispersing and hydrotropic abilities. AKYPO® RLM products have a C12-C14 alkyl chain and their degree of ethoxylation ranges from 2.5 to 10 EO. They offer good foaming at different pHs. Similar to the AKYPO® SOFT grades they are mild co-surfactants and function as emulsifiers and solubilizers.
Finally the AKYPO® RO products bring excellent lime soap dispersing properties and add some anti-corrosion benefits. They can be used in conveyor belt lubricants.
All qualities show outstanding pH stability and high tolerance against electrolytes and builders.
| Tradename | Chemical Description | Form | Active % |
| --- | --- | --- | --- |
| AKYPO® FOAM LM-25 | POTASSIUM LAURETH-4 CARBOXYLATE (2,5 EO)S | Pas | 60 |
| AKYPO® FOAM RL 40 | SODIUM LAURETH-5 CARBOXYLATE (4 EO) | Pas | 60 |
| AKYPO® LF 1 | CAPRYLETH-6 CARBOXYLIC ACID | Liq | 92 |
| AKYPO® LF 2 | CAPRYLETH-9 CARBOXYLIC ACID | Liq | 92 |
| AKYPO® LF 4 | CAPRYLETH-9 / HEXETH-4 CARBOXYLIC ACID | Liq | 90 |
| AKYPO® LF 6 | CAPRYLETH-9 / BUTETH-2 CARBOXYLIC ACID | Liq | 90 |
| AKYPO® LF 7 | BUTETH-6 CARBOXYLIC ACID | Liq | > 80 |
| AKYPO® LM-40 | Lauryl / Myristyl Ether Carboxylic Acid (>3 EO) | Liq | 92 |
| AKYPO® RCO 105 O | OLETH-12 CARBOXYLIC ACID (10.5 EO) | Liq | 90 |
| AKYPO® RLM 100 | LAURETH-11 CARBOXYLIC ACID (10 EO) | Liq | 90 |
| AKYPO® RLM 25 | LAURETH-4 CARBOXYLIC ACID (2.5 EO) | Liq | 95 |
| AKYPO® RLM 45 CA | LAURETH-6 CARBOXYLIC ACID (4.5 EO) | Liq | 92 |
| AKYPO® RLM 45 N | SODIUM LAURETH-6 CARBOXYLATE (4.5) | Liq | 28 |
| AKYPO® RO 20 VG | OLETH-3 CARBOXYLIC ACID (2 EO) | Liq | 95 |
| AKYPO® RO 50 VG | OLETH-3 CARBOXYLIC ACID (5 EO) | Liq | 92 |
| AKYPO® RO 90 VG | OLETH-10 CARBOXYLIC ACID (9 EO) | Liq/Pas | 90 |
| AKYPO® SOFT 100 BVC | SODIUM LAURETH-11 CARBOXYLATE (10) | Liq | 70 |
| AKYPO® SOFT 45 HP | SODIUM LAURETH-6 CARBOXYLATE (4.5) | Liq | 22 |
Supplier

Tradename(s)
AKYPO®
Country availability
Austria, Bulgaria, Croatia, Czech Republic, Estonia, Germany, Hungary, Latvia, Lithuania, Poland, Romania, Slovakia, Slovenia, Switzerland, Ukraine
Other products from Kao Chemicals portfolio
Contact person
Joan-Enric Bruguera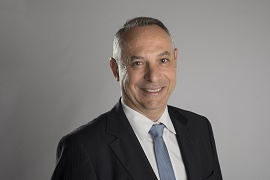 General Manager
Show phone number
Send E-Mail