Ireland
Biesterfeld Petroplas - Your Distribution Partner for Plastics, Rubber and Specialty Chemicals
Biesterfeld Petroplas has been distributing polymers across Ireland since its foundation in 1986.
The Biesterfeld Group is an international trading and service company with an annual turnover of €1.4 bn and more than 1000 employees, founded in 1906. The group is now active in more than 50 locations throughout Europe, North and South America as well as Asia.
Biesterfeld Petroplas has partnerships with some of the world's largest producers of both commodity and engineering polymers. These partnerships have been developed over many years, which have allowed us to develop and maintain a wide ranging portfolio of polymer products to serve all industries. Some of these suppliers include LG Chem, DuPont, Solvay, ExxonMobil, Grupa Azoty, Dow, SK Chemicals, BASF and Plastic Bank.
Furthermore Biesterfeld Petroplas offers speciality chemical products and solutions. Solid application expertise, formulation know-how and a product portfolio carefully tailored to the needs of selected industries define the company's approach.
With a highly experienced and technical sales team, we offer unparalleled service levels to our customers. We have logistics partners strategically placed across the UK & Ireland, allowing us to offer a competitive, flexible service in line with our customers' expectations.

For more information on our offering, please take a look at our portfolio.
Polymers & Plastics
Polyolefins- Gryfilen® PP, Hanwha Total PP & EVA
Styrenics - LG ABS/ASA/SAN, Lupoy® PC/ABS & PC Compounds, Tarflon® PC, BASF GPPS
Polyesters - Ramapet® PET, Skygreen PETG, Skypet®, Skypura® PCT
Engineering Polymers - Ryton® PPS, Veradel® PESU, Udel® PSU, Radel® PPSU, Hyflon® PFA & PA66, Halar® ECTFE, Promyde® PA6 & PA66,Vespel® Polyimide, Lumiloy® PPO, Lupox® PBT
Elastomers - Santoprene™ TPV , Vistamaxx™ TPE-O,Exxelor™ MAH, Nylabond™ TPE-V, Lucene™ POE/POP
Bio Polymers - Ecozen® PETG, Inzea®
Performance Rubbers
Vistalon™ EPDM, Xiameter™ - HCR, LSR, RTV, Flurosilicone, Fluorocarbon compounds, Custom silicone compounds and Silicone masterbatches
Tooling & Composites
Adhesives, Epoxy Resins, Polyurethane Resins, Release Agents, Reinforcements, Pre-Preg, Core Materials
Further Service Information
3 warehouses strategically located across the UK; Delivery service: single 25kg bag delivery up to multiple full bulk tanker deliveries and everything in-between



Polymers & Plastics
Simon Cox
Sales Manager UK & Ireland
Send E-Mail
Phone +44 1235 822040
Performance Rubber & Specialty Chemicals
Julian Ferries
Product Manager
Send E-Mail
Phone +44 1235 822040

Image film: Competence in Solutions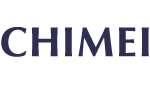 LG Chemicals