Flame Retardant Synergists
Product description
Biesterfeld offers a broad spectrum of flame retardant synergists:
The classical synergist for halogenated flame retardants and polymers antimony trioxide (ATO), but also alternatives to ATO from S.C. Larderello with the trade names Zinflam® ZHS and Zinflam® ZS.
Zinflam® products are enhancing the flame retardant effect of halogenated systems. Additionally they provide very efficient reduction of smoke density and heat release rate.
Zinflam® CaB is an efficient, non-classified suppressor of smoke density and as such an alternative to zink borate, which is classified as repro-toxic. Typical applications are PVC as well as halogen containing rubbers and resins.
As synergists for HFFR systems the products of PAXYMER enable to reduce the concentration of the flame retardant in the polymer and improve the mechanical properties of end products. Further they act as antidripping-agent, improve the char formation in case of fire and thus reduce the smoke density. Typically they are used in polyolefin based applications.
End applications of our flame retardant synergists are in the electronic, construction and transport industry.
We are happy to consult you in choosing and applying flame retardant synergists.
Product
Description
ATO
Antimony trioxide:
Synergist for halogenated flame retardants and polymers
Zinflam® ZHS
Zinc hydroxy stannate:
Non-classified alternative to antimony trioxide,
synergist for reduction of smoke density and heat release rate for PVC, UP, PUR, EP (ZHS) and polyolefins a. o. applications
Zinflam® ZS
Zinc stannate:
Non-classified alternative to antimony trioxide,
synergist for reduction of smoke density and heat release rate for PVC, for PA, PBT a. o. applications
Zinflam® CaB
Calcium borate:
Synergist for the reduction of smoke density for PVC, UP, PUR, EP (ZHS) and polyolefins, PA a. o. applications
Non-classified alternative to zinc borate
PAXYMER
Acrylate and carboxylate modified polyolefins:
Halogen free synergistic flame retardant systems for polyolefin based applications; "Anti-dripping"- and "Char-forming" additive
Marzon® 110
Agglomerated PTFE:
"Anti-dripping" additive in combination with other flame retardants; Especially for technical thermoplastics and polyolefins
Supplier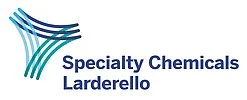 Country availability
| | |
| --- | --- |
| Austria | Czech Republic |
| Germany | Hungary |
| Serbia | Slovakia |
| Slovenia | Switzerland |
| Turkey | |