CBC - Cyclic Block Copolymer
ViviOn™
Product description
ViviOn™ is a cyclic block copolymer (CBC), which are fully hydrogenated polymers based on styrene and conjugated dienes via anionic polymerization.
This advanced material has remarkable thermal stability, excellent UV durability, extra-high transparency, low water absorption, low density and superb purity.
These features offer the users of ViviOn™ with superior design flexibility, easy processing capability and low life-cycle costs.
Features:
– Extra-High Transparency
– High UV Transmittance & Durability
– Superb Purity, Low Outgassing, Low Extractables
– Low Density
– Superb Chemical Resistance
– Enhanced Thermo-oxidation Stability
– Gamma Sterilization Applicable
– Low Auto-fluorescence
– Low Moisture Uptake
– Exceptional Processability
| CBC (Property/Grade) | ViviOn™ CBC 0510HF | ViviOn™ CBC 1325 |
| --- | --- | --- |
| Description | CBC high flow, easy processing | CBC medium flow multi-purpose |
| MFR (260°C/2,16kg) (ASTM D1238) | g/13 min | 13 g/10 min |
| Density (ASTM D792) | 0,94 g/cm³ | 0,94 g/cm³ |
| Light Transmission (380-760nm, ASTM D1003) | 92% | 92% |
| Haze (ASTM D1003) | <0,5% | <0,5% |
| Flexural Modulus (ASTM D790) | 1,8 GPa | 2,3 GPa |
| Vicat Softening Temp. (1kg, 50°C/hr, ASTM D1525) | 114°C | 128°C |
Supplier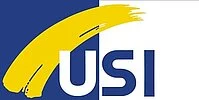 Tradename(s)
ViviOn™
Country availability
| | |
| --- | --- |
| Albania | Algeria |
| Austria | Belgium |
| Bosnia and Herzegovina | Brazil |
| Bulgaria | Croatia |
| Cyprus | Czech Republic |
| Denmark | Estonia |
| Finland | France |
| Germany | Greece |
| Hungary | Iceland |
| Ireland | Israel |
| Italy | Kosovo |
| Latvia | Liechtenstein |
| Lithuania | Luxembourg |
| Macedonia | Malta |
| Monaco | Montenegro |
| Morocco | Netherlands |
| Norway | Poland |
| Portugal | Romania |
| San Marino | Serbia |
| Slovakia | Slovenia |
| South Africa | Spain |
| Sweden | Switzerland |
| Tunisia | Turkey |
| Ukraine | United Kingdom |
| Upon request | |