France
Welcome at Biesterfeld in France!
Biesterfeld has started its plastics activities in France in 1989. Since 2004 Biesterfeld offers as well specialty chemicals.
The plastics and rubber activities are distributed by the subsidiary Biesterfeld France. The wide product portfolio comprises plastics, rubber, elastomers and additives. The subsidiary Biesterfeld Specialités is responsible for the distribution of specialty chemicals for the industries cosmetics, healthcare, coatings, adhesives, polyurethane, construction, nutrition, electonics and energy. Furthermore Biesterfeld has a production site to develop and manufacture silicone compounds (HCR and FSR) for high value-added applications.
Our proposal for European wide services includes key elements such as:
• Cooperation with the world leaders in the chemical industry
• Development of specific and value-added solutions for our customers
• Wide range of products and advanced technological developments
• Quick deliveries from our local stocks
• Consulting by our sales and technical teams
---
---
Products
Plastics: We provide High-performance plastics, engineering thermoplastics, thermoplastic elastomers, styrene copolymers, standard polymers and additives. We offer a diverse product portfolio and expert consulting combined with customised solutions. This includes extensive market knowledge and first-class quality from renowned suppliers.

Rubber : Our product portfolio is comprehensive when it comes to rubber processing: From synthetic rubbers and fillers through to additives and chemicals. Our raw materials are used in varied applications. Furthermore Biesterfeld France has a production site to develop and manufacture silicone compounds (HCR and FSR) for high value-added applications.

Specialty chemicals: Innovative solutions for silicones (health and industrial: fluid HCR-LSR-FSR-LCE-RTV), additives (antioxidant, flame retardants, UV stabilizers), organic synthetics intermediate, preservatives, surfactants, silicone masterbatch, peroxide catalyst.

Pharma & Nutritional supplements: Active ingredients and excipients for veterinary and human pharmaceuticals. Amino acids, vitamins and plant extracts for feed and food industries.

Regional warehouses: Marseille, Le Havre, Dreux, Oyonnax area as well as access to European warehouses.


Contact
Plastics
Didier Bellaune
Regional Sales Managers Plastics
Send E-Mail
Phone +33 6 80 94 08 55
Rubber
Jean-Pierre Ventura
Business Manager Rubber
Send E-Mail
Phone +33 6 74 91 48 06
Specialty Chemicals
Brigitte Favre-Bonnefoy
Regional Sales Manager Specialty chemicals
Send E-Mail
Phone +33 6 71 60 73 54
Downloads
Further Information
At the moment there is no further information available.
---
---
Image film: Competence in Solutions
---
Our Suppliers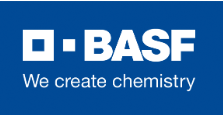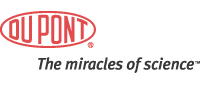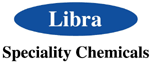 ---