Hydroxypropyl Guar
Esaflor
Product description
Esaflor types are quaternized guars and hydroxypropyl guars.
Quaternized guars are recommended for conditioning in shampoos, bath & shower applications. They also reduce the irritation potential of surfactants and are available in different degrees of substitution.
Hydroxypropyl guars provide thickening and filmforming properties, also suitable for thickening and stabilizing of emulsions. Synergistic effect with Xanthan Gum and Acrylate Polymers.
| Tradename | INCI |
| --- | --- |
| Esaflor EC 3 | Guar Hydroxypropyltrimonium Chloride |
| Esaflor EC 5 | Guar Hydroxypropyltrimonium Chloride |
| Esaflor BF 7 | Guar Hydroxypropyltrimonium Chloride |
| Esaflor Zero-X | Guar Hydroxypropyltrimonium Chloride |
| Esaflor HC 56 | Hydroxypropyl Guar Hydroxypropyltrimonium Chloride |
| Esaflor HM 22 | C18-22 Hydroxyalkyl Hydroxypropyl Guar |
| Esaflor 4W | Hydroxypropyl Guar |
| Esaflor HDR | Hydroxypropyl Guar |
Supplier
Lamberti
Tradename(s)
Esaflor
Country availability
Austria, Czech Republic, Germany, Switzerland, Turkey
Other products from Lamberti portfolio
Contact person
Bettina Heick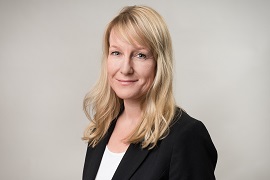 Business Manager LifeScience
Show phone number
Send E-Mail