Reactive Diluents
Product description
Our supplier EVONIK offers a broad range of reactive and non reactive diluents for epoxy systems under the brand name Epodil®.
Available are mono-, di- or poly-functional glycidyl ethers of aliphatic, cycloaliphatic and aromatic alcohols and hydrocarbon resins.
They are used to reduce the viscosity of one- or two-component epoxy systems such as industrial coatings, adhesives, floorings or composites.
Supplier

Tradename(s)
Epodil®
Country availability
Austria, Bosnia and Herzegovina, Bulgaria, Croatia, Czech Republic, Germany, Hungary, Montenegro, Poland, Romania, Serbia, Slovakia, Slovenia, Switzerland
Contact person
Michael Reckling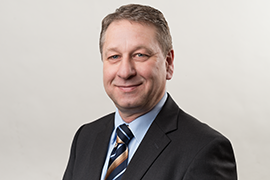 Product Manager CASE
Show phone number
Send E-Mail