Reinforced Tubing
Product description
Dow Corning™ Pharma Tubing is a translucent silicone tubing made from tear-resistant Silastic BioMedical Grade platinum-cured elastomer. It is designed for the use in pharmaceutical and biotechnological manufacturing processes.
Dow Corning™ Pharma Tubing is thoroughly qualified, including compliance with European Pharmacopoeia 3.1.9, USP Class VI, Japanese Pharmacopoeia and other standards.
The Pharma Tubing are available in various dimensions. Please contact us for further information on dimensions.
| Product | Application |
| --- | --- |
| Pharma-50 | Excellent choice for high purity pharmaceutical fluid transfer and filling applications |
| Pharma-65 | Higher durometer (hardness) offers increased kink resistance. Cost effective alternative to reinforced tubing for moderate pressure applications |
| Pharma-80 | Highest durometer (hardness) tubing available from Dow Corning offers increased kink resistance. Cost effective alternative to reinforced tubing for moderate to high pressure or vacuum applications |
| Pharma-65 Reinforced | A superior choice for applications requiring kink, high pressure, and vacuum resistance |
| Pharma Advanced Pump Tubing (APT) | Specifically formulated platinum-cured silicone tubing for peristaltic pump applications, providing up to six times the pump life of standard platinum-cured silicone tubing |
Tradename(s)
Dow Corning™
Country availability
Austria, Belgium, Bulgaria, Croatia, Cyprus, Czech Republic, Denmark, Estonia, Faroes, Finland, France, Germany, Greece, Hungary, Ireland, Italy, Latvia, Lithuania, Luxembourg, Malta, Netherlands, Poland, Portugal, Romania, San Marino, Slovakia, Slovenia, Spain, Sweden, United Kingdom, Vatican City
Contact person
Nina Held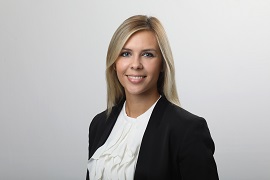 Product Manager Healthcare
Show phone number
Send E-Mail