Epoxy Modifiers
Ancamine®, Amicure®, Epodil®
Product description
Our supplier EVONIK offers different modifiers for epoxy systems under the brand name Amicure®, Ancamine®, Catalyst and Epodil®.
These products are aliphatic amine based latent curing agents with low activation temperatures. They are used as an accelerator or sole curing agent in one component systems. Furthermore we offer urea based accelerators for dicyandiamide, tertiary amines, modifications of p-toluenesulphonates and various reactive diluents based on glycidyl ethers of different alcohols.
With these additives one and two component epoxy systems (solvent-free, aqueous or solvent-based) for different applications can be formulated, such as industrial coatings, adhesives, floorings and composites.
| Product | Description |
| --- | --- |
| Ancamine® | various accelerators for dicyandiamide with low activation temperatures (70-90°C) and tertiary amines for standard purposes |
| Amicure® | various urea based accelerators for dicyandiamide and anhydrides |
| Catalyst | various catalysts based on p-toluenesuphonate, mainly used in stoving systems |
| Epodil® | mono-, di- or polyfunctional diluents based on glycidyl ethers of aliphatic, cycloaliphatic and aromatic alcohols and hydrocarbon resins |
Supplier

Tradename(s)
Ancamine®, Amicure®, Epodil®
Country availability
Austria, Bosnia and Herzegovina, Bulgaria, Croatia, Czech Republic, Germany, Hungary, Macedonia, Montenegro, Poland, Romania, Serbia, Slovakia, Slovenia, Switzerland
Other products from Evonik portfolio
Contact person
Michael Reckling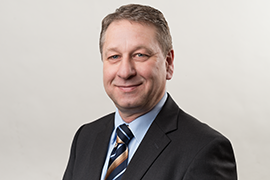 Product Manager CASE
Show phone number
Send E-Mail