Silicone Adhesives and Sealants
DowCorning® Silastic® DOWSIL™
Product description
Silicone adhesives are resistant to organic degradation by microorganisms, radiation and many chemicals. Due to inert properties of the cured silicones, contact with foodstuffs or drinking water is harmless.
Silicone adhesives and sealants are suitable for applications where high elongation and high temperature fluctuations can occur. Fast-curing two-component systems offer high application speeds and are ideally suited for automatic assembly lines.
One-component silicone adhesives crosslink at room temperature (RTV) in the presence of atmospheric moisture. They offer a high application speed in combination with a simple dosage.
| Family | Properties | Applications |
| --- | --- | --- |
| 1C acetoxy | Universal, fast cure, need moisture to cure. Aggressive for metals and some plastics | Construction, structural glazing, bathroom, general applications |
| 1C alkoxy | Neutral, need moisture to cure. | Bonding of delicate elements, electrical/electronic applications. Plastic bonding |
| 2C condensation | Cures in closed areas. No oven needed. Fast cure | Large area bonding. Construction, furniture, home appliances. High speed and continuous processes |
| 1C platinum | Cures at elevated temperatures | Serial production |
| 1C radical | Cures fast at elevated temperatures, resistant to "poisoning". Low-temperature curing. Radical cure silicones | Bonding of difficult surfaces. High speed production. Automotive components. |
| 1C HM, 1C HGS | Fast initial bonding. Strong final bonding. No oven needed, but need moisture to fully cure | Assembling processes where high initial tack is required – "quick-fix + strong bond". Alternative to double-sided tapes if higher strength is required. |
Supplier

Tradename(s)
DowCorning® Silastic® DOWSIL™
Country availability
Austria, Belgium, Bulgaria, Croatia, Cyprus, Czech Republic, Denmark, Estonia, Faroes, Finland, France, Germany, Greece, Hungary, Ireland, Italy, Latvia, Lithuania, Malta, Netherlands, Poland, Portugal, San Marino, Slovakia, Slovenia, Spain, Sweden, United Kingdom, Vatican City
Other products from DOW™ portfolio
Contact person
Dr. Johannes Martin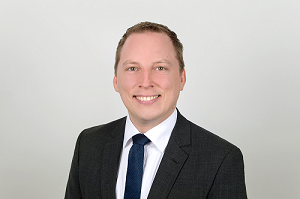 Sales Manager Performance Products
Countries:
Germany
Show phone number
Send E-Mail