05.08.2009 | Biesterfeld Plastic GmbH
ExxonMobil Distribution for Turkey, North Africa
Biesterfeld Plastic, pan-European distributor of ExxonMobil Chemical's range of Santoprene™ brand TPVs and Vistamaxx™ specialty elastomers, as well as for Exxtral™ PP Compounds in several countries, has extended the cooperation for Santoprene™ TPV as well as Vistamaxx™ specialty elastomers to Turkey and Middle-East/Africa, effective July 1, 2009.


The existing agreement between ExxonMobil Chemical and its former local distributor will expire at the end of 2009.

Carsten Harms, General Manager of Biesterfeld Plastic, states: "Since the beginning of our excellent relationship with ExxonMobil Chemical, both companies were committed to gradually extend Biesterfeld's presence through distribution of Santoprene™ brand TPVs across almost of the European region. In recent years, we also added Exxtral™ PP compounds to our extensive portfolio of specialty polymers in many European countries. We are proud that ExxonMobil Chemical now gives our Joint Venture company Biesterfeld Plastik Ticaret A.S., Istanbul as well as our last year's new established service centre in Tunis / Tunisia for the North African growth markets, the opportunity to expand its product range with such key products from one of our strategic principals and to promote Santoprene™ TPVs and Vistamaxx™ specialty elastomers in these for us very important growth areas."

Michael Russo, Sales Manager Europe, Middle East & Africa for Specialty Elastomers, comments: "For now over ten years we have been valuing the many strengths of the Biesterfeld Plastic organization as the distributor of choice for specialty polymers in most European countries. This has led us to increasingly leverage its pan-European network of well entrenched local sales teams to ensure an excellent promotion and an appropriate sales development of our broad portfolio of specialty elastomer products. We are confident that the extension of our agreement into Turkey and the Middle-East will further strengthen our ties in this region and continue to contribute to profitable mutual growth in the most efficient manner."
Contact person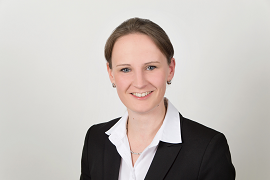 Janina Handelsmann
Corporate Communications Specialist
Show phone number
Send E-Mail