19.05.2016 | Biesterfeld Plastic GmbH
Cabot extends distribution with Biesterfeld to France and Belgium
Cabot Switzerland GmbH, a wholly owned subsidiary of Cabot Corporation, has appointed Biesterfeld Plastic as a distributor in new markets to expand Cabot's presence in Europe. Leveraging Biesterfeld's growing Performance Rubber activities, Cabot will be able to strengthen its market presence in the French and Belgian distribution markets.
Biesterfeld will now be responsible for the distribution of Cabot's carbon black products for elastomer reinforcement throughout France and Belgium in addition to Austria, Commonwealth of Independent States countries, Germany and Switzerland. The distributor will use its expertise in performance rubber applications to market and distribute the full portfolio of these reinforcing carbon black products in these countries.
"We have long recognized the growth potential in Europe and see it as an extremely important market for our reinforcement material products. Specifically we see great opportunities for differentiated carbon blacks in France and Belgium," says Aled Rees, Vice President, Reinforcement Materials EMEA Cabot. "As one of the leading pan-European distribution companies for chemical and polymer products, we will be able to take advantage of Biesterfeld's extensive network to strengthen customer service and further solidify our position as the world's leading producer of carbon black."
Sascha Hennig, Business Manager Performance Rubber & Additives for Biesterfeld Plastic GmbH, says, "The strategy is to represent global market leaders combining our technical-sales expertise in rubber with the presence of our Pan-European sales network. Biesterfeld's extensive product portfolio for rubber applications, such as ethylene propylene diene monomer − EPDM, is complementary to Cabot's highly renowned carbon black range." Biesterfeld focuses on mechanical rubber goods and offers a full basket of rubber polymers and chemicals together with local technical development support across Europe. Hennig adds, "We are glad that Cabot follows our pan-European strategy and brings us into position to better serve customers throughout Europe."
About Cabot Corporation
Cabot Corporation (NYSE: CBT) is a global specialty chemicals and performance materials company, headquartered in Boston, Massachusetts. The company is a leading provider of rubber and specialty carbons, activated carbon, inkjet colorants, cesium formate drilling fluids, fumed silica, and aerogel. For more information on Cabot, please visit the company's website at: www.cabotcorp.com.
About Cabot carbon blacks for elastomer reinforcement
Cabot is a global leader in the research, development, manufacturing and sale of carbon black for tires and automotive, construction and other industrial rubber products. Carbon black is the predominant reinforcing agent used to improve the processing, strength and durability of elastomers. Our broad portfolio of products includes reinforcing, semi-reinforcing, conductive, ultra-clean, and low-PAH products from the VULCAN®, STERLING®, REGAL®, SPHERON® and PROPEL™ families.
Contact person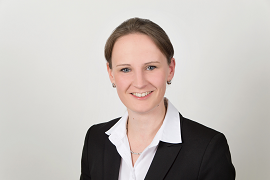 Janina Handelsmann
Corporate Communications Specialist
Show phone number
Send E-Mail