05.02.2019 | Biesterfeld AG
Hagen Reck appointed as new CFO of Biesterfeld AG
The Supervisory Board of Biesterfeld AG, Hamburg, appointed Hagen Reck as new Chief Financial Officer. He succeeds Christian Wolfsohn, who will retire from Biesterfeld AG at the end of June 2019 after more than 14 years as Chief Financial Officer. Hagen Reck has started his new job on 1 February 2019, with a period of transition to take on his responsibilities as Chief Financial Officer, one step at a time.
Hagen Reck (47) started his career with a banking apprenticeship, and then took a master´s degree in business administration. He has more than 20 years of professional experience, gained working primarily in internationally active family-owned companies. Having worked in a wide range of national and international finance and management positions in companies in a diversity of industries, such as pharmaceuticals, electronics, aviation and automotive, he can bring a uniquely comprehensive set of controlling and financial skills. His most recent position was as Senior Vice President Finance & Controlling for a globally active automotive supplier.
"I would like to give my particular thanks to Christian Wolfsohn, who has helped the Biesterfeld Group achieve its current financial strength and created a stable basis for our future growth. In our opinion, Hagen Reck is the ideal successor to Christian Wolfsohn. His international experience, depth of knowledge and understanding of processes, and the way in which medium-sized companies operate, make him superbly well-suited to his new responsibilities with us", stated Dirk J. Biesterfeld, Chair of the Supervisory Board at Biesterfeld AG.
During his professional career, Christian Wolfsohn (65), worked in controlling and the financial sector and held leading positions in international companies in the foodstuffs, chemicals and retail sectors, both at home and abroad. Since 2004, he has held the post of Chief Financial Officer at Biesterfeld AG.
Contact person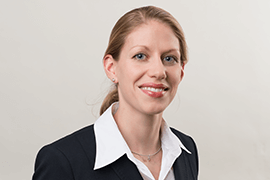 Stephanie Winter
Head of Corporate Communications
Show phone number
Send E-Mail