Wetting Agents
Surfynol®, Dynol™, Carbowet®
Product description
Surfynol®, Dynol™ and Carbowet® from EVONIK are multifunctional nonionic wetting additives, lowering the surface tension of aqueous systems.
Surfynol® products combine dynamic substrate wetting and defoaming effects. They belong to the family of Gemini surfactants. They especially suit well as an all-round wetting aid, making defoamers unnecessary in many formulations.
The Dynol™ products are also Gemini surfactants and were developed specifically for hard to wet substrates and additionally provide levelling properties.
All products for good wetting and at the same time emulsifying and stabilizing properties are called Carbowet®.
The wetting aid range applies to many waterborne formulations, such as automotive coatings, wood coatings, architectural paints, printing inks and OPV's, adhesives and cleaners.
| Product | Description |
| --- | --- |
| Surfynol® AD01 | A nonionic wetting agent, molecular defoamer and coalescing additive |
| Surfynol® 107L | A nonionic wetting agent, molecular defoamer and coalescing additive |
| Surfynol® 420 | An ethoxylated wetting agent and molecular defoamer |
| Surfynol® 440 | An ethoxylated low-foaming wetting agent |
| Surfynol® 465 | An ethoxylated low-foaming wetting agent |
| Surfynol® 2502 | An alkoxylated, well-balanced, low-foaming wetting agent |
| Surfynol® SE-F | A self-emulsifying, nonionic wetting agent |
| Surfynol® 355 | A PIM 10/2011 compliant wetting agent |
| Dynol™ 360 | A nonionic superwetting and coalescing surfactant |
| Dynol™ 800 | A nonionic superwetting surfactant |
| Dynol™ 810 | A nonionic superwetting surfactant |
| Dynol™ 960 | An optimized siloxane-based superwetting surfactant |
| Dynol™ 980 | An optimized siloxane-based superwetting surfactant |
| Dynol™ 607 | A high-performance, ethoxylated nonionic superwetter |
| Carbowet® 76 | An ethoxylated nonionic surfactant (HLB: 7.6) |
| Carbowet® 103 | An ethoxylated nonionic surfactant (HLB: 8.9) |
| Carbowet® 106 | An ethoxylated nonionic surfactant (HLB: 10.7) |
| Carbowet® 109 | An ethoxylated nonionic surfactant (HLB: 13.1) |
| Carbowet® 125 | An ethoxylated nonionic surfactant (HLB: 12.4) |
| Carbowet® 138 | An ethoxylated nonionic surfactant (HLB: 13.8) |
| Carbowet® 144 | An ethoxylated nonionic surfactant (HLB: 14.4) |
Supplier

Tradename(s)
Surfynol®, Dynol™, Carbowet®
Country availability
Austria, Bosnia and Herzegovina, Bulgaria, Croatia, Czech Republic, Germany, Hungary, Montenegro, Netherlands, Poland, Romania, Russia, Serbia, Slovakia, Slovenia, Switzerland, Turkey
Other products from Evonik portfolio
PU Catalysts
PU Stabilizers
Epoxy Curing Agents
Contact person
Kathrin Schmitt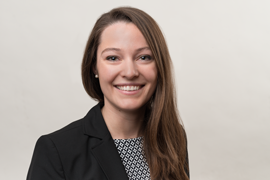 Product Manager CASE
Show phone number
Send E-Mail