Silicone Molded Assemblies
Product description
Dow Corning™ Pharma Molded Assemblies are custom molded silicone assemblies designed for ultra-pure transfer applications in biopharmaceutical and pharmaceutical manufacturing processes. DOW CORNING™ Pharma Molded Assemblies are designed for fluid transfer applications requiring integrated premium quality silicone tubing, molded silicone connections and customer specified components.
Properties of DOW CORNING™ Molded Tubing Assemblies are dependent upon several factors, including:
• Tubing dimensions: Inside diameter, outside diameter, wall thickness
• Connection type: Sanitary flange end, wye (Y), tee (T), reducer, union, cross, stopper
• Assembly design: Length, number of connections
• Non-silicone components such as thermoplastic connectors, filters, pinch clamps, and other customer-specified components
The customer has the choice between different tubing type to meet specific end-use applications.
applications.
| Produkt | Anwendung |
| --- | --- |
| Pharma-50 | Exzellente Wahl für den hochreinen Transport und die Abfüllung von pharmazeutischen Flüssigkeiten |
| Pharma-65 | Verstärkte Knickresistenz durch höheren Durometer (Härte). Kostengünstige Alternative zu den Pharma Reinforced Tubing für Anwendungen mit moderaten Drücken |
| Pharma-80 | Schlauch mit dem höchsten, bei Dow Corning verfügbaren, Durometer (Härte). Verstärkte Knickresistenz. Alternative zu den Pharma Reinforced Tubing für Anwendungen mit moderaten Drücken oder unter Vakuum |
| Pharma-65 Reinforced | Die beste Wahl für Anwendungen die eine hohe Knick-, Druck- und Vakuumresistenz erfordern |
| Pharma Advanced Pump Tubing (APT) | Speziell formulierter platinum-katalysierter Silikonschlauch für die Anwendung in peristaltischen Pumpen. Bis zu 6x verlängerte Pumpennutzung im Vergleich zu standard Silikonschläuchen |
Tradename(s)
Dow Corning™
Country availability
Austria, Belgium, Bulgaria, Croatia, Cyprus, Czech Republic, Denmark, Estonia, Faroes, Finland, France, Germany, Greece, Hungary, Ireland, Italy, Latvia, Lithuania, Luxembourg, Malta, Netherlands, Poland, Portugal, Romania, San Marino, Slovakia, Slovenia, Spain, Sweden, United Kingdom, Vatican City
Contact person
Sükran Barak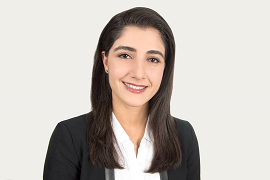 Junior Product Manager Medical Device
Show phone number
Send E-Mail