PU Silicone Stabiliser
TEGOSTAB®
Product description
The TEGOSTAB® brand contains surfactants for polyurethane (PUR) and polyisocyanurate (PIR) systems. The portfolio includes silicone-based surfactants for use in all kinds of PUR and PIR foams. Additionally, organic surface-active products designed for special applications are part of the TEGOSTAB® portfolio.
Silicone Surfactants promote the emulsification of the A-component, regulate the nucleation and stabilised the cells in the final foam.
The silicone-free surfactants are organic, surface-active products for micro-cellular systems and rigid foam applications providing an excellent adhesion and a smooth surface.
Choosing the right surfactant significantly affects the physical and mechanical properties of the foam. This includes emission reduction, insulating property improvements (lambda values), achievement of the desired cell structure as well as an increased flame resistance.
The TEGOSTAB® grades are used in soft block, moulded and spray foams as well as insulation panels and microcellular foams such as shoe soles. In non-cellular applications, the surfactants are used in the field of adhesives, sealants, elastomers casting resins and release agents.
Supplier

Tradename(s)
TEGOSTAB®
Country availability
Austria, Bulgaria, Croatia, Czech Republic, Germany, Hungary, Netherlands, Poland, Romania, Russia, Serbia, Slovakia, Slovenia, Switzerland, Turkey
Other products from Evonik portfolio
Epoxy curing agents
Shrinkage reducing agents
Wetting Agents
Contact person
Henning Hermann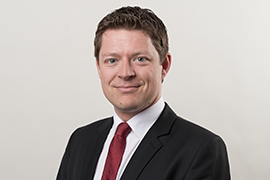 Market Manager CASE
Show phone number
Send E-Mail