Eltex® P - RCP, TERP
Product description
Eltex® P – RCP grades are Polypropylene Random Copolymer grades with injection moulding for a MFI range from 13 up to 80 (g/10 min. at 2.16kg). The portfolio consists of clarified random copolymer grades with ethylene content that are nucleated and antistatic. These grades have organoleptic guarantees. Tests conducted are odour and taste tests.
Applications
• Caps and closures for the packaging of still beverages: water, juices, functionalised beverages
• Food packaging
• Housewares
• Thin-wall packaging
Benefits and features
• Good transparency
• Good flow
• Good mould release
• Good hinge properties
• Excellent and quality controlled organoleptic properties. In order to preserve the excellent organoleptic properties, it is important not to exceed a melt temperature of 250°C during processing.
Supplier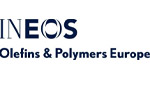 Country availability
Austria, Belgium, Croatia, Cyprus, Czech Republic, France, Germany, Greece, Hungary, Italy, Luxembourg, Macedonia, Netherlands, Poland, Portugal, Slovakia, Slovenia, Spain, Switzerland
Other products from INEOS Polyolefins portfolio
INEOS LDPE
ICP - Polypropylene Impact Copolymer
HDPE - High density Polyethylene
Contact person