Silicone Emulsifier - Consumer Healthcare
Product description
The Dow Corning™ Topical Ingredient offering is designed for consumer healthcare applications, topical OTC and Medical Device Class I and II.
The appropriate level of quality control and an Ingredient Information Package aligned to the healthcare industry support your regulatory registration.
Dow Corning™ silicon-based ingredients will enable you to speed up the development of your new topical forms: test data for prototype formulations demonstrate specific benefits like sensory profile, occlusivity and moisturization. Emulsions can offer enhanced aesthetics through a non-greasy and pleasant, smooth feel.
Silicone emulsifiers combining water, silicones and oil allow to formulate systems with unique properties which are known to contribute to a higher acceptance by the patient during long term treatments.
| Product | Functionality | General Information |
| --- | --- | --- |
| Dow Corning™ TI-6021 W/O Formulation | Emulsifier for low viscosity emulsions | PEG-10 Dimethicone |
| Dow Corning™ Emulsifier 10 | Emulsifier for low-to-medium polarity oils | Alkylmethyl silicone polygycol |
Tradename(s)
Dow Corning™
Country availability
Algeria, Andorra, Austria, Bahrain, Belgium, Bosnia and Herzegovina, Bulgaria, Croatia, Cyprus, Denmark, Egypt, Estonia, Finland, France, Georgia, Germany, Gibraltar, Greece, Hungary, Iceland, Israel, Italy, Jordan, Kuwait, Latvia, Liechtenstein, Lithuania, Luxembourg, Malta, Moldova, Monaco, Morocco, Netherlands, Norway, Oman, Poland, Qatar, Romania, Russia, San Marino, Slovakia, Slovenia, Spain, Sweden, Switzerland, Tunisia, Turkey, Ukraine, United Arab Emirates, Vatican City
Contact person
Hella Kruse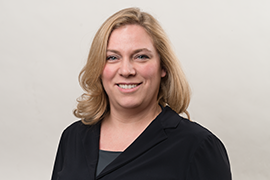 Product Manager Pharma
Show phone number
Send E-Mail