Aromatic Carboxylic Acids
Product description
Isophthalic acid (PIA) and trimellitic anhydride (TMA) are aromatic carboxylic acids from our partner FLINT HILLS.
Isophthalic acid (CAS No. 121-91-5) is used as a building block for many polymers like PET, polyester resins or aramide fibres. We offer material with a purity of 99.8% minimum.
Trimellitic anhydride (CAS No. 552-30-7) is a versatile, highly reactive intermediate for the synthesis of products like plasticizers, speciality epoxy curing agents, polyester resins and dyes.
Supplier

Country availability
Germany
Contact person
Joan-Enric Bruguera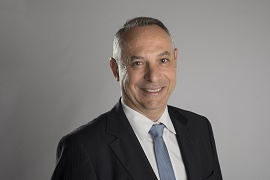 General Manager
Show phone number
Send E-Mail