Anti Friction Additives
Ultraflon®, Marzon®, Thor®
Product description
LAUREL is our partner for micronised fluoropolymer additives based on polytetrafluoroethylene (PTFE), fluorinated ethylene propylene (FEP) and perfluoroalkoxy polymers (PFA). These are offered in powder form as well as in various carrier fluids and can be used in coatings, lubricants, plastics and other formulations.
In coatings, LAUREL products improve abrasion resistance to reduce wearing and offer temporary protection from corrosion. In addition their use in plastics help to optimise form stability.
The standard fluoropolymers bear the Ultraflon® trademark, available in different particle sizes. Modified versions are marketed under the Marzon® trade name. They provide a more consistent particle morphology and higher density resulting in enhanced product stability and effectiveness. One of the most recent innovations is a fluorinated mica additive. It combines the high form and thermal stability of mica with the glidant properties of a fluorinated additive. This additive is marketed under the third product line Thor®.
| Brand group | Description |
| --- | --- |
| Ultraflon® | Standard grades for anti-stick cookware, lubricants, plastics, anticorrosion and release coatings |
| Marzon® | Performance grades for anti-stick cookware |
| Thor® | Fluorinated mica additives for plastics and anti-stick cookware |
Supplier
Laurel
Tradename(s)
Ultraflon®, Marzon®, Thor®
Country availability
Austria, Belgium, Bulgaria, Croatia, Czech Republic, France, Germany, Hungary, Italy, Netherlands, Poland, Romania, Serbia, Slovakia, Slovenia, Spain, Switzerland
Contact person
Joan-Enric Bruguera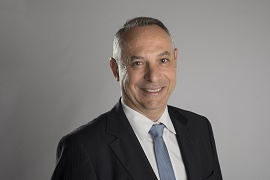 General Manager
Show phone number
Send E-Mail