NBR
Product description
Nitrile butadiene rubber (NBR) is a synthetic rubber copolymer of acrylonitrile (ACN) and butadiene. According the different microstructures with acrylonitrile units 15 ∼50% and butadiene units 50∼85% as well as 5 Levels of mooney viscosity, NBR can used in a broad range of applications and processes. NBR is available in the range of mooney viscosity: 25 ~ 85 in 5 levels (Low, Medium, Medium High, High, Extra High).
Characteristics: Cold Resistance, High Elasticity, Oil Resistance, Gas Resistance, Ozone Resistance, Adhesion to wire.
It is used in the automotive and aeronautical industry to make fuel and oil handling hoses, seals, grommets, and self-sealing fuel tanks, since ordinary rubber cannot be used. NBR's ability to withstand a range of temperatures from −40 to 120 °C makes it an ideal material for aeronautical applications.
Supplier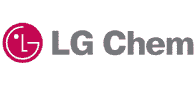 Other products from LG Chemicals portfolio
Contact person
Usoa Gomez
Sales Manager
Show phone number
Send E-Mail