Methyl Ester
PALMERE®
Product description
Palmere® products are natural, fractionated fatty acid methyl esters (FAME). Qualities with different length and distribution of the carbon chain are available.
Possible applications are: lubricants, plastics and rubber, textiles auxiliaries, bio-fuel, solvents, detergents based on esters (Mehtylesterethoxylate (MME) and Sulfomethylester (SME) and Alkanolamide).
KLK OLEO and Biesterfeld Spezialchemie are members of the RSPO. Please contact us regarding certifications like Mass Balance (MB).
More products available upon request.
| Tradename | Chemical Description | CAS | Packaging |
| --- | --- | --- | --- |
| Palmere® M0898 | Methyl Caprylate | 111-11-5 | Drums |
| Palmere® M1098 | Methyl Caprate | 110-42-9 | Drums |
| Palmere® M1298 | Methyl Laurate | 111-82-0 | Drums |
| Palmere® M1498 | Methyl Myristate | 124-10-7 | Drums |
| Palmere® M1698 | Methyl Palmitate | 112-39-0 | Drums |
| Palmere® M0610 | Methyl Caproate-Caprate | | Drums |
| Palmere® M1214 | Methyl Laurate-Myristate | | Drums |
| Palmere® M1218 PK | Methyl Laurate-Stearate, PK-Based | | Drums |
| Palmere® M1218 C | Methyl Laurate-Stearate, Coconut-based | | Drums |
| Palmere® M0818 PK | Palm Kernel Methyl Ester | | Drums |
| Palmere® M0818 C | Coconut Methyl Ester | | Drums |
| Palmere® M1618 PS | Methyl Palmitate-Stearate PS | | Drums |
| Palmere® M1618 PO | Methyl Palmitate-Stearate PO | | Drums |
Supplier

Tradename(s)
PALMERE®
Country availability
Austria, Germany, Switzerland
Other products from KLK Oleo portfolio
Contact person
Dominik von Borstel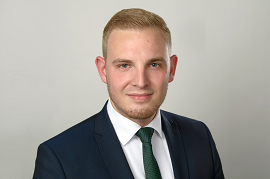 Product Manager Essential Chemicals
Show phone number
Send E-Mail