Flame Retardants
Emerald Innovation™, Firemaster®, Reofos®
Product description
The product range of LANXESS's business unit GREAT LAKES SOLUTIONS includes halogenated and halogen-free flame retardants under the trade names Emerald Innovation™, Firemaster® and Reofos®.
Brominated and phosphorous based flame retardants are still the two most efficient flame retardant groups. Brominated flame retardants are used in plastics (thermoplastics and thermosets), foams, wire & cable, textiles and coatings. Phosphorous products are particularly suitable for formulations based on PVC, polyurethane and epoxy.
In addition to the following portfolio we offer synergists (e.g. antimony trioxides) and smoke suppressants (e.g. zinc borates + zinc stannates).
| Product name | Description |
| --- | --- |
| BA-59P | Tetrabromobisphenol A (TBBPA) |
| EMERALD INNOVATION 3000 | Brominated polymeric |
| FIREMASTER 2100R | Decabromodiphenylethane (DBDPE) |
| FIREMASTER CP44HW | Copolymer of dibromostyrene |
| FIREMASTER PBS-64HW | Poly-(dibromostyrene) |
| FLAMERETARDANT BC-52 | Phenoxy-terminated carbonate oligomer of tetrabromobisphenol A |
| FLAMERETARDANT DP-45 | Tetrabromophtalate ester |
| FLAMERETARDANT BC-58 | Phenoxy-terminated carbonate oligomer of tetrabromobisphenol A |
| FLAMERETARDANT PDBS-80 | Poly-(dibromostyrene) |
| FLAMERETARDANT PHT-4 | Tetrabromophtalic anhydride |
| FLAMERETARDANT PHT-4-DIOL | Tetrabromophtalate diol |
| FLAMERETARDANT PHT-4-DIOL LV | Tetrabromophtalate diol (low viscosity) |
| EMERALD INNOVATION™ NH-1 | Phosphorous flame retardant |
| REOFOS 35 | Triaryl phosphates isopropylated |
| REOFOS 50 | Triaryl phosphates isopropylated |
| REOFOS 508 | Triaryl phosphates isopropylated |
| REOFOS 65 | Triaryl phosphates isopropylated |
| REOFOS 95 | Triaryl phosphates isopropylated |
| REOFOS LF50 | Triaryl phosphates isopropylated |
| REOFOS NHP | Phosphorous flame retardant |
| ZINC BORATE ZB-467 | Zinc borate |
Supplier
Tradename(s)
Emerald Innovation™, Firemaster®, Reofos®
Country availability
Austria, Belgium, Bosnia and Herzegovina, Bulgaria, Croatia, Czech Republic, France, Germany, Hungary, Italy, Luxembourg, Montenegro, Netherlands, Poland, Portugal, Romania, Serbia, Slovakia, Slovenia, Spain, Switzerland
Contact person
Michael Pilz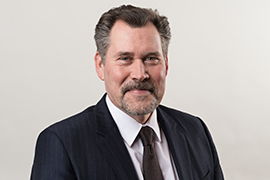 Business Manager Polymer Additives
Show phone number
Send E-Mail